Coffee Checks Page 2

Java Love Checks
These cool checks are a tribute to a hot cup of coffee! Click to see this design now!
---

For the Love of Coffee Checks
These checks feature images of delicious coffee that include stylistic hearts. As always, these checks are available at our everyday low prices. Don't forget to purchase your matching labels.
---

Thermos Of Hot Java Personal Checks
These artful thermos, cup, and coffee illustrations are sure to keep you feeling warm all winter long. Pour another cup!
---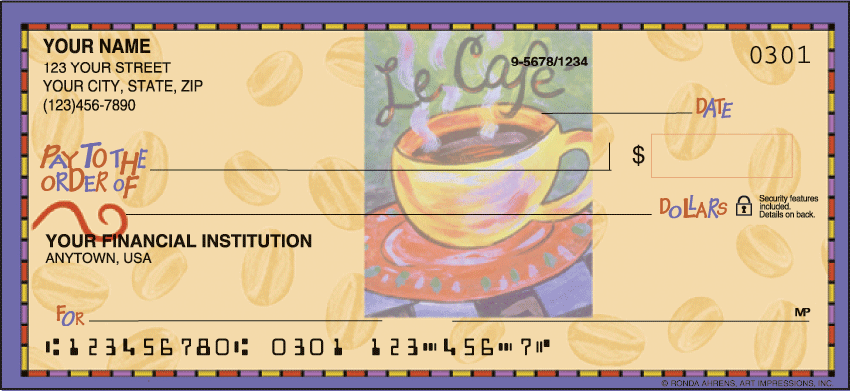 Cup o' Java Checks
The world's love for coffee is celebrated with these checks featuring four stylized illustrations by artist Ronda Ahrens.
---

Vintage Coffee, Tea Or Me Personal Checks
Take a break and relax with one of delicious vintage coffees and teas! These checks are sure to bring us back to a time when we took more space to relax and to do what is important in this world. Cheers!