Fruit Checks page 7

Grissom Fruit Checks
4 still life renderings.
---

Fruit Splash
Chilled and wet...
---

Fruit Slice Checks
Brightly colored and freshly cut - you'll love these mouth-watering personal checks. Order yours now!
---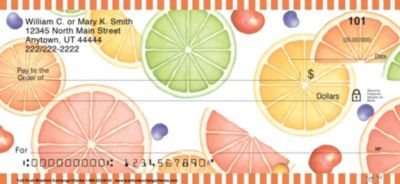 Tutti Frutti Fruit Slices Personal Checks
A Refreshing Burst of Tropical Delight! - Splash up your style with the sweet and tangy taste of citrus fruits! Tempt your taste buds with mouth-watering images of grapefruits, oranges, cherries, blueberries, lemons and limes. Four different fruit pattern art images from artist Joy Hall feature vibrant illustrations with various types of fruit in a light whimsical pattern with colorful striped borders.
---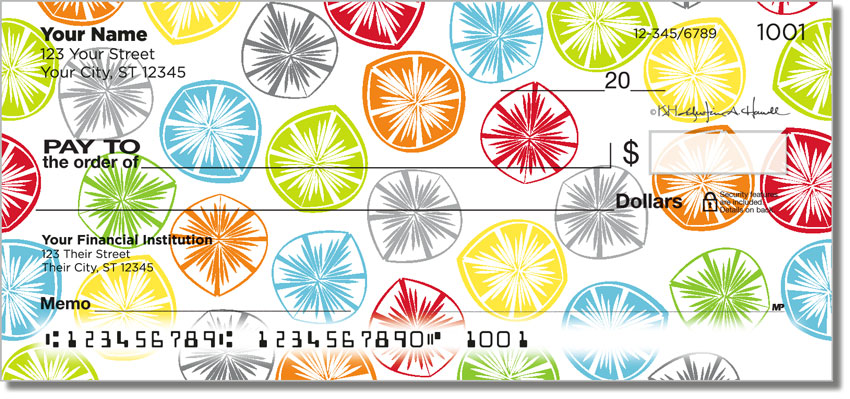 Howell Fruit Slice Checks
4 retro patterns.